c01dphu510n's reactor
My girlfriend Sharron.

Here're some images for everyone of me and other people I know, places I've been, whatever. If your picture isn't here, then I need one of you and/or you and I or something!
Do I look like I'm drunk? Well, I'm not. This picture was taken in Rome as I drank a limocello, a thick lemon flavored cough syrup-like concoction that everyone who had accidentally tried it warned me against.

My friend Travis and I, taken atop the Eiffel Tower. (I believe)

My friends Jen, Mal, and I in London after we got separated from everyone else on the way to the Trouping of the Colour. We weren't lost, just separated, and we ran into our teachers in the basement of Herrod's, just in time for dinner!

My cousin Erin and Colin, her boy (I think) in West Virginia.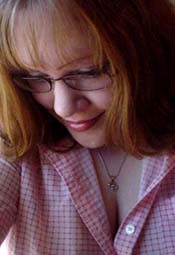 This is Alyssa, the guru. She knows her web/imagery/photography, and is creator my the explosion which emcompasses my car in the photograph on the old blog page.